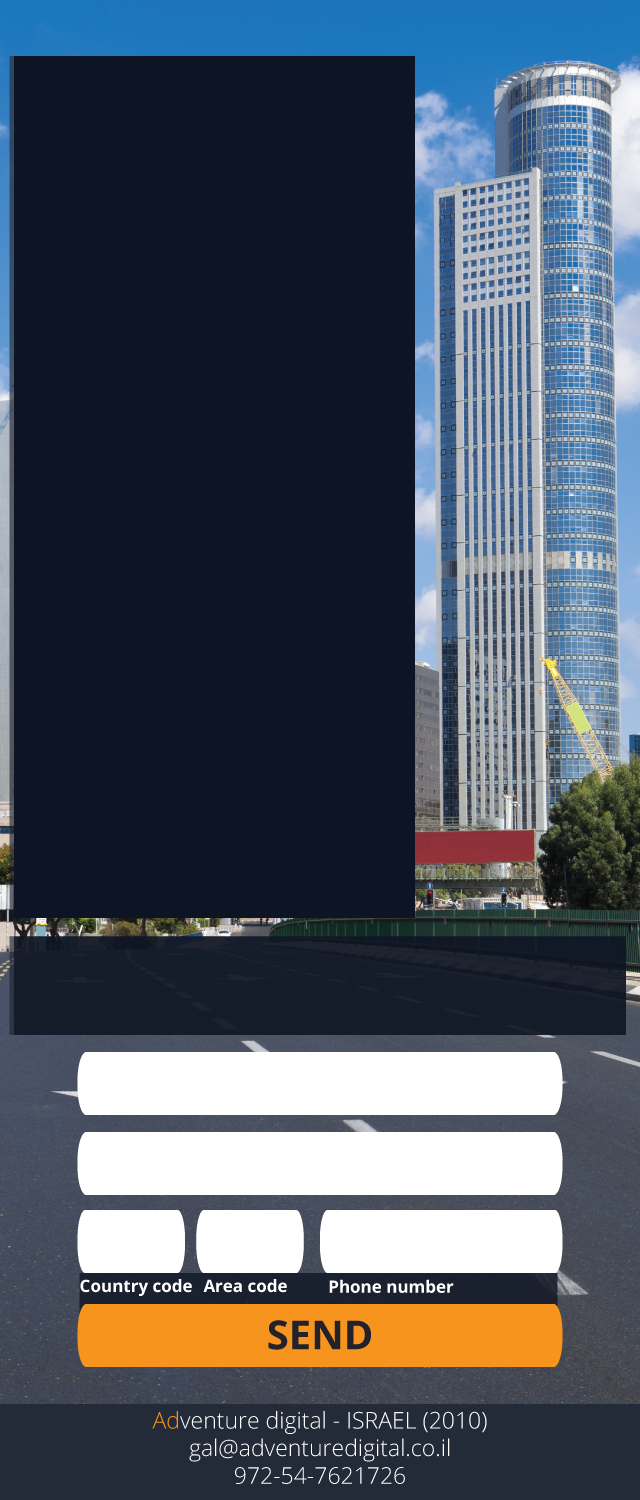 We are Ad venture Digital

Are you a business owner who seeks to increase its digital
presence in ISRAEL?

We specialize in international
digital marketing by:
-Building the digital strategy.
-Coming up with an amazing
creatives
-Providing you with a talented and creative team of experts!

We will build professional campaigns on the digital platforms:
Google / YouTube / LinkedIn
Facebook / Instagram
Taboola / Display campaigns

Our service means designing and creating all the marketing materials. We will help you grow the audience and connections in ISRAEL.

Adventure Digital has been operating in the digital field since 2010.
Business owner - Fill in your details and
let's work together!